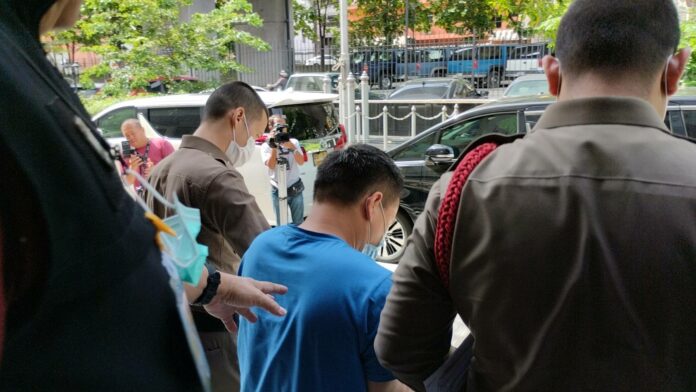 National – An accident on a Thai expressway that caused a Chinese woman being held for ransom to escape led to 4 legal charges against a Chinese man in Bangkok.
First, get caught up on this shocking story from our previous coverage by clicking or tapping here.
On Sep 16th, 2023, Mr. Zhua Wu Ling, a 36-year-old Chinese man, was brought to the Makkasan Police Station for interrogation. A Chinese woman, whose name was withheld for her privacy, had been kidnapped for a ransom of 1 million baht but she was saved after Zhua got into a Thai expressway accident and she ran away for help, which led to the arrest of Zhua.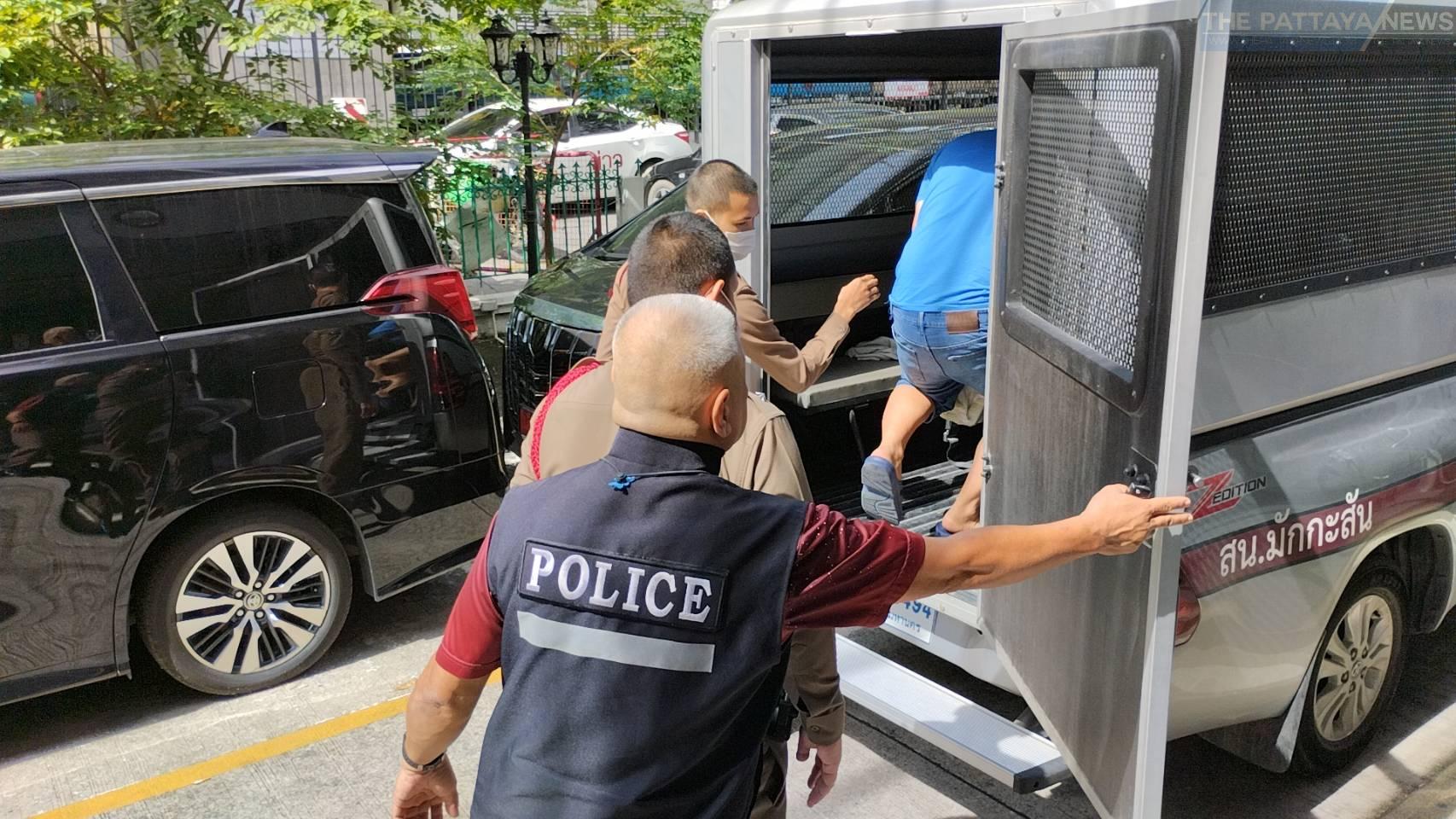 Four legal charges were issued against Zhua including sexual assault, abduction, ransom, and possible rape. A Thai court in Bangkok ordered a 12-day jail hold on Zhua and objected to any bail while the incident was being investigated.
Thai media reported that Thai police officers held Mr. Zhua Wu Ling in custody for further investigation including around the crashed vehicle and additional interrogation. He was then put in court detention after signing a legal acknowledgment of allegations and evidence.