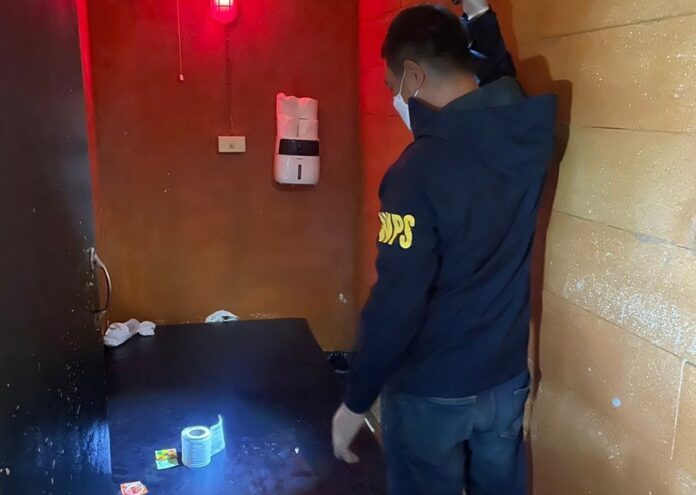 Bangkok –
A fitness center in Thailand was raided where officers discovered many used condoms and said the center was allegedly being used secretly as a meetup location for gay sexual activities.
Police from the Children and Woman Protection Sub-Division told TPN media that on Friday night (July 7th) they raided a fitness center and sauna on the Ratchada Phisek Road near the Mahai Sawan Intersection.
The raid came after law enforcement officers received anonymous complaints that the place was operated as a place for gays to have various sexual activities and not for fitness. Many used condoms were found by law enforcement on the grounds of the center in small massage rooms. The fitness center collected 200 baht in entry fees from men each time they visited.
In total, 31 customers, four staffers, and one owner were found although not identified by police. No drugs were found and urine drug tests were performed on all customers but were all reportedly negative. Most of the customers told police that they came to this place to have sexual activities with other men and not for fitness center activities.
Police did not find any evidence to prove that the center provided sexual exploitation. However, four staffers and the owner are facing charges of illegally gratifying the sexual desire of another person, a rare charge.
The name of the fitness center was withheld by police pending further investigation, notes TPN media.
The original version of this article appeared on our sister website, The TPN National News, owned by our parent company TPN media.