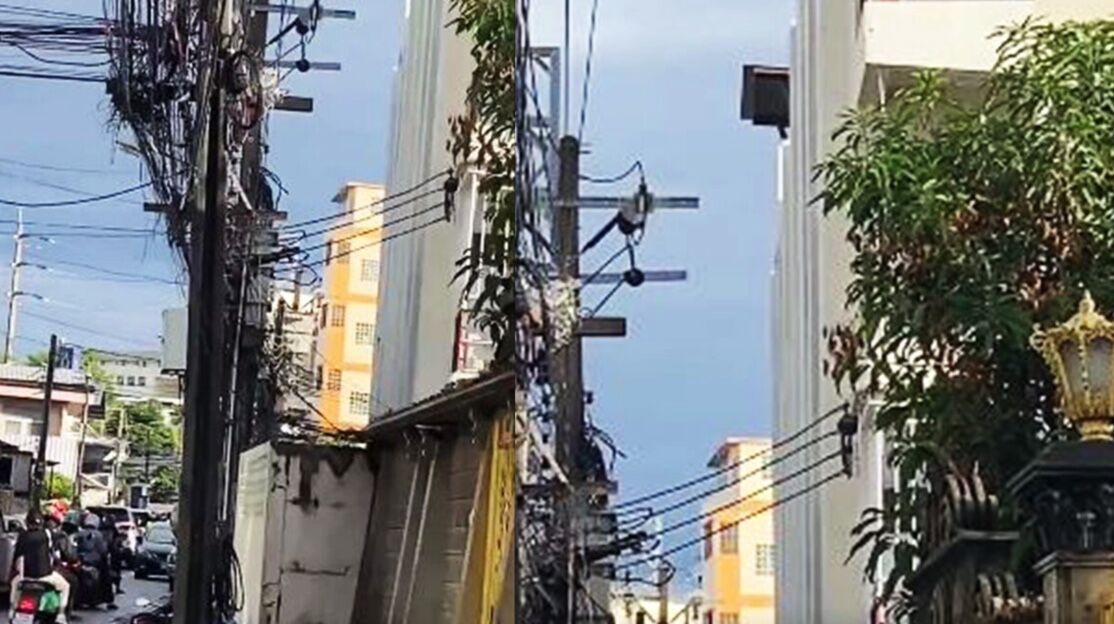 Photo by Khaosod.
A naked Bangkok man masturbating on his condominium balcony in the Pracha Uthit area has drawn heavy outrage calling out his inappropriate behaviour. The scandalous incident reportedly occurred this morning between 7am and 7.30am.
A Facebook post by a user who managed to capture the man masturbating on video (too explicit to post in this article) sparked further attention. The individual who filmed the incident added the caption…
"The view is great. Oh, dear! The person in the video is real, not an actor."
Upon investigation, reporters could trace the location of the incident to Pracha Uthit 45, located on Pracha Uthit Road, Bang Mod, Thung Khru, Bangkok. The area is recognised as a residential region for students of King Mongkut's University of Technology Thonburi, situated opposite the entrance of Pracha Uthit 45.
The incident is understood to have taken place on a building lining the soi, a four-storey condominium. The offending individual resides on the fourth floor, suspected to have been in his living quarters. Yet, at present, the identity of the individual or his motivation for masturbating is unknown, Khaosod reported.
The man's behaviour has been deemed inappropriate and offensive, especially considering the vicinity of locals and youngsters who might have been exposed to the sight on their way to school in the morning.
Passersby who caught a glimpse of the incident immortalised it in video recordings, later shared on Facebook. As the news spread through the online community, the post generated a variety of comments and reactions.
Some light-hearted responses included phrases such as…
"It's a free world."
"The wind must be invigorating."
"Full throttle in the morning."
There must be something in the air at the moment as over the past few weeks there have been several stories involving masturbation in Thailand and abroad. Click the link HERE to read more about those who can't keep their hands off their members.
Bangkok News Articles, Breaking Stories & Headlines | Thaiger