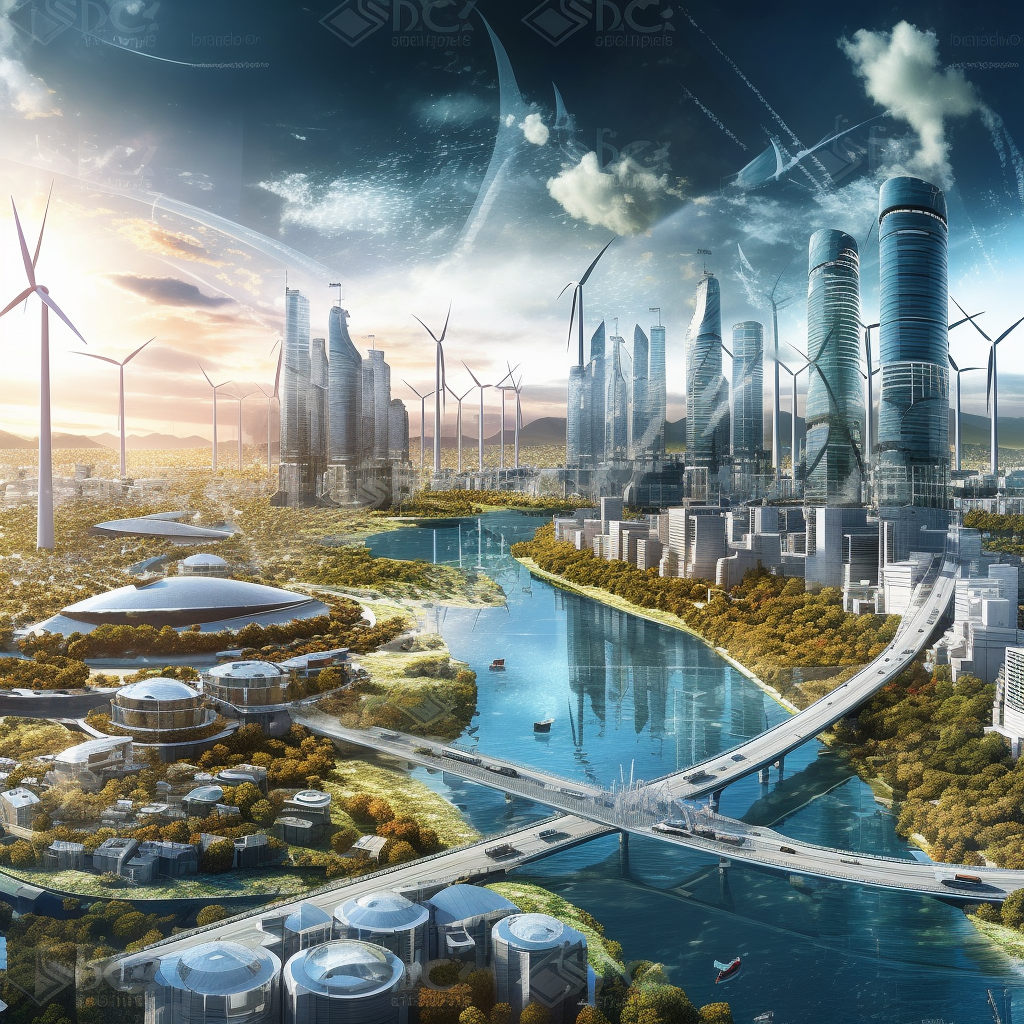 As a significant influencer in both the economy and society, technology offers countries the opportunity to enhance their competitiveness, according to PTT executive vice president Buranin Rattanasombat, who manages the corporation's new venture development. He suggests that digital technology should be integrated to develop innovative business models that can propel economic expansion.
With technology constantly evolving, it has brought about four massive industrial revolutions throughout history: starting with mechanization, leading to the invention of steam engines and belts, followed by the digital technology boom in the information age, and finally culminating in the advent of computer technology. Today, we are approaching the fifth revolution, characterized by digital technology's application in medicine, commerce, and energy sectors.
Buranin points out that artificial intelligence (AI) is becoming increasingly intelligent each day. If leveraged for general purposes, AI has the potential to generate a value of $11 trillion to $17 trillion. Employing generative AI models can further boost this value by 15-40%. By adopting AI as a core element in daily tasks, it can contribute to an economic impact of 35-70%, stimulating economic growth through digital technology and innovative business models.
Nevertheless, it is essential to prioritize the enhancement of people and processes, as well as identifying effective ways to apply digital and AI technologies in everyday work to produce the desired results. PTT, which has primarily dealt in oil, has shifted its focus towards clean energy and eco-friendly solutions in the past two years, driven primarily by the COVID-19 pandemic.
The company is working actively on developing battery storage systems, hydrogen energy, and health products, striving to reduce greenhouse gas emissions and earn carbon credits. Additionally, PTT is also developing bespoke lifestyle applications tailored to customers' needs.
Ultimately, the success of digital transformation relies not only on technology but also on how businesses effectively employ it to meet societal needs, foster economic growth, and promote national competitiveness.
Siritida Phanomwan Na Ayutthaya, assistant governor of the payment systems policy and financial technology group at the Bank of Thailand, underscores the importance of digital innovation in the country's financial landscape. This technological shift has greatly improved daily life, providing simpler, more efficient, and convenient solutions for everyday tasks.
Digital financial innovations have led to 78 million mobile phone subscribers in Thailand, with an average of 48 million transactions taking place each day via financial applications. Across the country, there are over 9 million QR code acceptance points, and surveys indicate 81% of transactions are conducted through mobile phones, a five-fold increase in the past five years.
The widespread adoption of the PromptPay system in Thailand's financial ecosystem exemplifies the effectiveness of leveraging innovation to develop financial infrastructure. The mobile-based system not only brings financial services to the fingertips of everyday people, merchants, and businesses, but it also enables seamless and easy transactions without requiring branch visits. Additionally, government agencies have integrated the PromptPay system to distribute state welfare benefits and streamline processes like corporate tax refunds.
Moreover, Thailand has extended the use of QR codes both domestically and internationally, partnering with six countries — Cambodia, Malaysia, Vietnam, Singapore, Laos, and Japan — to facilitate smooth financial interconnectivity between nations.